What is your title at EvCC, and what will you be doing in your day-to-day endeavors at the College?
My new position is the Director of Public Safety Programs. I will be the Administrator of the Criminal Justice, Fire Science and EMS Programs.
Tell us a little about your professional background.
I have been in public safety for the past 40.5 years. I began the first 2.5 years of
my career at the University of Washington Police Department. I then lateral transferred to the Everett Police Department where I have spent the last 38 years before retiring on December 31, 2015. While at the police department I worked in every area of the department and promoted to the rank of Captain. My last assignment was as the Captain of the Investigations Division.
What was your first job?
My first job was working as a laborer for a construction company. I worked at this job during and after high school and into my college years.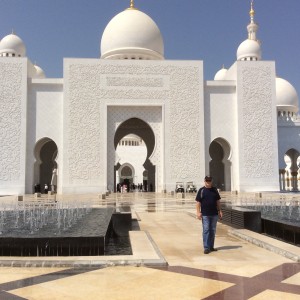 What does a typical day look like for you?
Up early and begin with coffee, news and feeding my dogs and cats, not in that order. Quick check of email and off for a work out followed by ordering and billing for my private business, more coffee. Make lunches and off to work. After my work day I usually pick up materials for my private business on the way home or make some deliveries. Get home and feed the dogs and cats followed by cooking dinner for my wife and I. My wife works in Seattle and so I am home first and get the dinner going. Evenings are pretty quiet, relax with a little television, baseball in the summer, football in the fall and hockey in the winter. That about wraps up my day.
Describe yourself at 10 years old.
Always on the go, either playing with neighbors or completing chores at home.
What's the one thing you can't live without?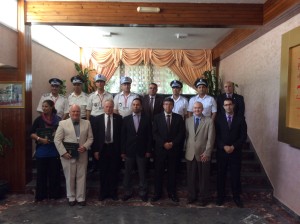 My Family, to include dogs and cats.
Are you messy or organized?
Probably leans toward organized as long as you don't include my garage.
What is the most important/valuable thing you have learned in the last five years?
Don't be in a hurry and listen to absolutely everyone from top to bottom.
What's on your bucket list?
Trips to Italy, France, S.E. Asia and Australia and return to South Africa for a longer stay this time and while there take my wife to see Robyn Island as well as Table Mountain. Ski in the Alps in the winter and return to the Cook Islands in the spring.
What is your favorite hobby or pastime?
Favorite hobby is anything outside from Gardening to Skiing to Bike Riding golf and spending time with my wife, family and friends.
What are you reading right now/ what was the last book you read? Are you participating in any reading challenges?
I have just started reading "The Boys in the Boat." No reading challenges at this time.
If you could witness any historical event, what would you want to see? Why?
I would have liked to have been present when the first congress came together. I would have liked to hear how they debated issues and came to resolution. Was it as hard then as it is now?
Where is your hometown? Were you born and raised in the same place?
My hometown is Marysville Washington and I was born in Everett.
How many homes have you lived in since you were born?
9
If your life were a book, what would it be titled?
I'm not sure there would be a book as it would be too boring and would put people to sleep.
Do you have a favorite quote/ piece of advice?
The only advice I would give anyone is to trust yourself.