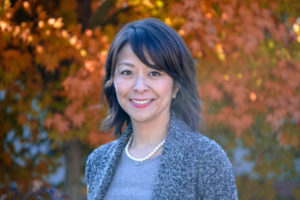 What is your title at EvCC, and what will you be doing in your day-to-day endeavors at the College?
Director, Nippon Business Institute (NBI) & Japanese Programs. My main mission is to bridge the cultural gap between the U.S. and Japan.

Tell us a little about your professional background.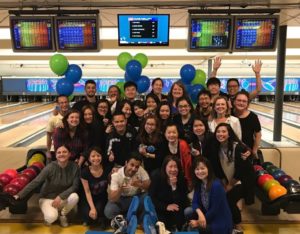 I served as the associate director and international student advisor at the International Student Services office at Edmonds Community College for 20 years before arriving to EvCC. During that time, I provided support to international students from all over the world with their academic, immigration, personal issues and also helped them to stay well and in good immigration status.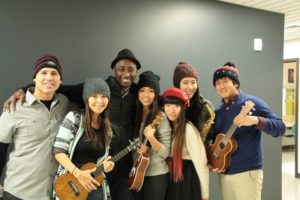 What was your most memorable job? Why?
Definitely my previous job as an international student advisor. It was exciting to learn about the world through the international students. It was also very rewarding to be able to help make a difference in the students' lives.

What does a typical day look like for you?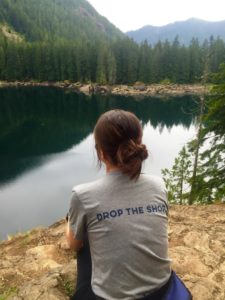 The day starts by opening up the gate to the Japanese garden. Throughout the day, I help anyone who walks through the door with questions for example, about studying in Japan. Other days, I may be helping a group of Japanese students visiting the campus and Everett, having fun making curry with the Japanese Club, or helping with a tea ceremony demonstration!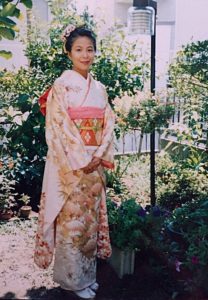 Describe yourself at 12 years old.
At 12, people said I resembled a small monkey because I loved doing tricks on the bars and was the quickest dodger at dodge ball games. Although I never won even one tournament, I was having fun playing badminton on a badminton team.

What is your favorite meal/ snack in fall? Favorite fall beverage?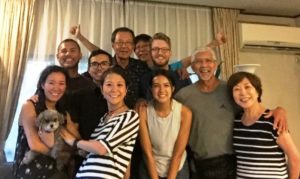 Pumpkin pie from Costco! I usually eat them for breakfast and dessert with my pumpkin spice rooibos tea.
What would be the title of your autobiography?
Strange but Exciting Life of Miki.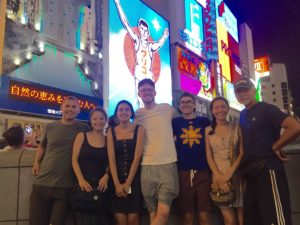 What is the first concert you attended?
A-ha (one hit wonder!)
What is your favorite hobby or pastime?
Exploring a new city or country.
What are you reading right now/ what was the last book you read? Are you participating in any reading challenges?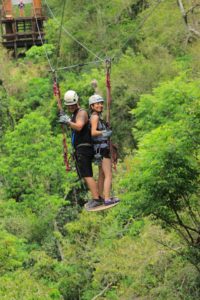 "Prayers for the Stolen" by Jennifer Clement. This is a bittersweet but beautifully written novel inspired by true stories of Mexican women who do not have freedom because of their fear of being literally "stolen" from their homes.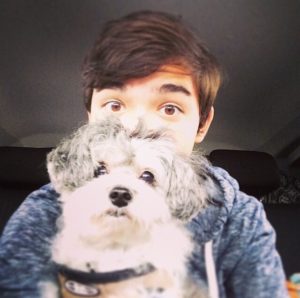 What one food do you wish had zero calories?
Japanese ramen
Where is your hometown? Were you born and raised in the same place?

I was born in Osaka, Japan, but grew up in Mountlake Terrace, Yokohama, Japan, and Lynnwood. My father worked for a seafood import company, so we moved around a lot. By the age of six, I had attended four different kindergartens.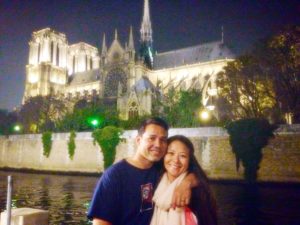 Where do you see yourself in 5 years?
Hopefully, I have contributed in bringing more connections, opportunities and resources for Japanese /U.S. students and communities to learn more about one another. I also hope that I have traveled to more countries.
What do you like to do on your days off?
Watch movies, go hiking, hot yoga, and spend time with family and friends.
Do you have a favorite quote/ piece of advice?
"Do unto others as you would have them do unto you." Ever since I saw the Golden Rule by Norman Rockwell as a child, I have kept this verse close to my heart. I believe that our world can be a kinder place if we all treated others with respect and compassion.