What is your title at EvCC, and what will you be doing in your day-to-day endeavors at the College?
Associate Dean of Advising & College Success.  I will provide leadership for the development, implementation, operation and assessment of a comprehensive advising program and college success courses.
Tell us a little about your professional background.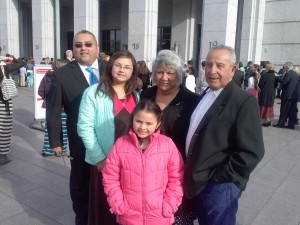 It was very evident after working a combined 12 years as a laborer in the fields and in a local manufacturing plant, with no opportunity for advancement, that education coupled with hard work was the best pathway for advancement.
Seven years later – and with much help from programs like TRiO – I had graduated from Big Bend CC, Eastern Washington University (Bachelor's Degrees in both Economics & International Affairs, and a minor in Business), and Indiana University @ Bloomington (Master's in Public Affairs – Economic Development and Policy Analysis).
After graduating from IU, my family and I decided to come back home to Moses Lake where I started my 9-year career at Big Bend CC.  At BBCC, I had the opportunity to serve in many positions, such as a coordinator in WorkFirst, WA Opportunity Grant, Outreach & Recruitment, and Disability Services. Towards the end of my time at BBCC, I served as a director of Financial Aid, and most recently as the director of a Department of Education – Title III STEM grant where I led efforts in redesigning the pre-college math series pedagogy (Emporium Model), design, and redesigning pre-engineering courses to develop a pre-engineering program for mechanical and electrical engineering transfer students. I was also responsible for a newly constructed STEM center where students felt welcomed, and fostered an excellence in teaching/learning environment.  This past July, I graduated from the Washington Executive Leadership Academy (WELA) supported by the State Board of Community and Technical Colleges and plan on pursuing my doctorate within the next few years.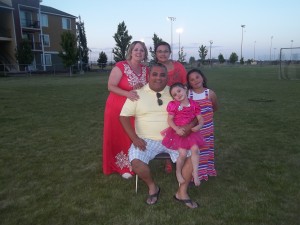 What was your first job?
My very first job was working working in the potato and onion fields in Moses Lake with my family.  Professionally, my first job was at the Indiana Commission for Higher Education as a policy research assistant.
Describe yourself at 10 years old.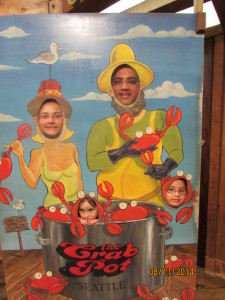 A "Mama's" boy!  I grew up on a 16-acre "ranchito" where each of my mother's siblings were given an acre each, from my grandparents, to raise their families.  We lived in the country, so that allowed for some adventurous times with cousins, a love for sports, and an appreciation for family at an early age .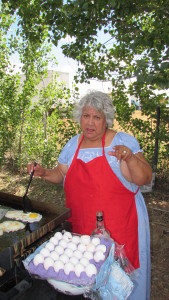 What is your favorite meal?
Anything that my mom or wife makes!  I think that's the safest way to say it 🙂  Actually, my mom says that my wife is a better cook …only because she taught her all of her secrets! Also, my family and I love seafood!!!
 What do you do in your spare time? 
Enjoy hanging out with my family…especially my wife, Brandee, and daughters Breanna (13), Angelinna (9) & Amorra (5).  We like to enjoy the water, travel, good food, and just simply hang out!
What is your favorite hobby or pastime?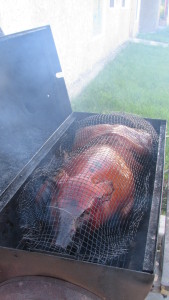 BBQ or Grilling for friends and family!
What are you reading right now, or what was the last book you read? 
I am just starting "Every Day I Fight" by Stuart Scott.
Where is your hometown? 
Moses Lake, Washington.
Do you have a favorite quote or piece of advice?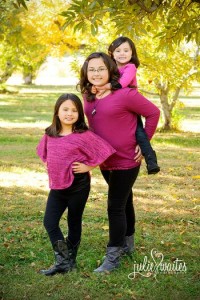 "Be a good example and when you have to… use your words."