What is your title at EvCC, and what will you be doing in your day-to-day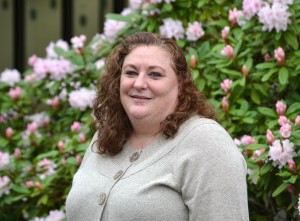 endeavors at the College?
Administrative Assistant 4 – Student Services (Dean's Administrative Assistant) to Laurie Franklin.
Tell us a little about your professional background.
I worked in Retail for 7 years in order to put myself through college.  After college, I went into Banking for 2 years, worked for 3 years in Social Work, held Administrative Assistant roles for 13 years, and most recently was a Human Resources Generalist for 3 years.
What was your first job?
I was 13 and had an all-summer babysitting/mother's helper job watching a 2 year-old boy while his parents were landscaping and remodeling their summer cabin at the lake. I canoed to work every day!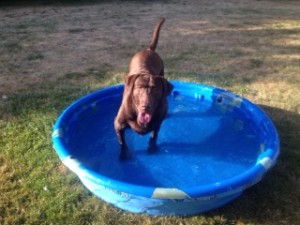 What does a typical day look like for you?
Work, make dinner, spend time with my husband, play with our dog.
Describe yourself at 10 years old.
I was a kid that was outside as much as I could be.  I'd be playing Little League softball, basketball, swimming, fishing, climbing trees, making forts, traveling with my family during summer vacation (I think that year it was a road trip to down Highway 101 to Oregon's Sea Lion Caves, The Wharf in San Francisco, Disneyland, Universal Studios, Sea World and Tijuana, Mexico).
What's the one thing you can't live without?
Caffeine!
Are you messy or organized?
I am organized at work – I have the 5S Lean Principles ingrained in me from past manufacturing and aerospace companies I have worked for.  However, at home, not as much…I try but life gets in the way.
What is the most important/valuable thing you have learned in the last five years?
Don't sweat the small stuff.  – You won't remember it 5 years from now.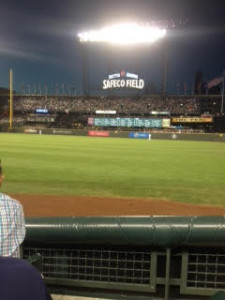 What's on your bucket list?
Go to the Grand Canyon and to see a Mariner's Spring Training game in Peoria, AZ
What is your favorite hobby or pastime?
Reading, fishing, cooking.
What are you reading right now/ what was the last book you read? Are you participating in any reading challenges?
Last book I re-read was Saving Cascadia by John J. Nance.  The story takes place on the Washington Coast.  I also love True Crime.  Ann Rule is my favorite author; I had the opportunity to meet her at a book signing.
If you could witness any historical event, what would you want to see? Why?
Maybe not a specific event, but I would love to visit the Age of Enlightenment.  So many extraordinary thinkers and doers!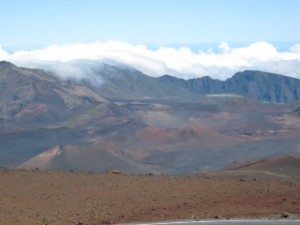 Where is your hometown? Were you born and raised in the same place?
Arlington, WA – Born and raised in the same place.
How many homes have you lived in since you were born?   
4 homes and 1 college dormitory
If your life were a book, what would it be titled?
Not sure.  I am still writing the chapters in my "book".  When writing, I have always had the inspiration for a title to come to me when I finished.
Do you have a favorite quote/ piece of advice?
The Golden Rule: "Do unto others as you would have them do unto you."