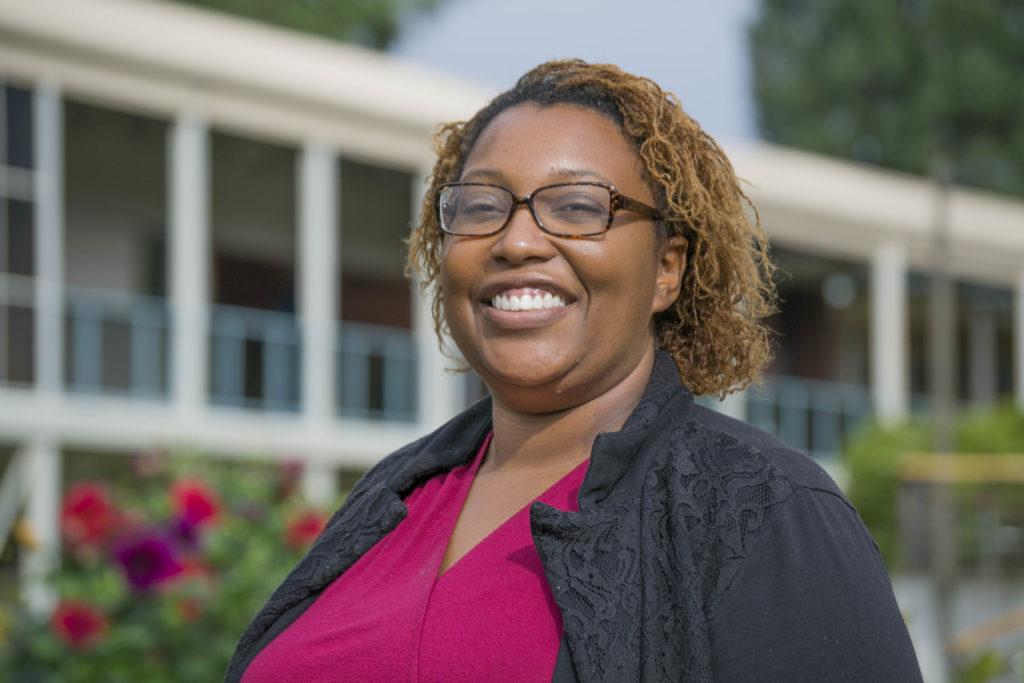 What is your title at EvCC, and what will you be doing in your day-to-day endeavors at the College?
Program Specialist in the Center for Disability Services Office (CDS). 
Tell us a little about your professional background.
Previously, I worked in Mental Health, Social Services and Public Health. 
What is your favorite meal/ snack in fall? Favorite fall beverage?
Gingerbread Man Cookies and all of the Seasonal drinks (Pumpkin Spice, Eggnog, Candy Cane Hot Chocolate, etc)
Tell us three things most people don't know about you. 
I love Science Fiction movies with bad acting. (Not 3 things, but not well-known, either!)
Where is your hometown? Were you born and raised in the same place?
I was born in Seattle, however, I spent the majority of my early childhood in California. I returned to Seattle for Middle School and High School. (Navy Brat)
What do you like to do on your days off?
Hang out with my family ☺ 
Do you have a favorite quote/ piece of advice?
"Your past is a Lighthouse, not a Port" – Unknown