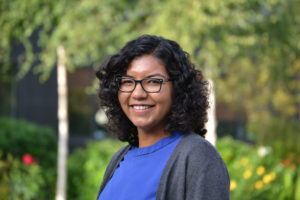 What is your title at EvCC, and what will you be doing in your day-to-day endeavors at the College?
My title at EvCC is Program Manager A (Outreach Specialist) in the Outreach and High School Programs Department. My focus will be on sustaining and strengthening our relationships with K-12 partners and community based organizations, as well as building our social media presence. From prospective student recruitment events to class presentations on college readiness, I'm looking forward to working directly with students, teachers, and families!
Tell us a little about your professional background.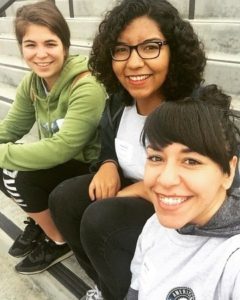 I worked two years as an AmeriCorps Volunteer Infrastructure Project (VIP) Fellow – Literacy Coordinator at a children's literacy non-profit organization in Los Angeles.
What was your most memorable job? Why?

My most memorable job was as a student security guard at Wellesley College's on-campus art museum. I witnessed the fruition and development of art exhibitions, expanded my knowledge on art movements and artists, watched artists create on-site pieces, and met Madeline Albright. Most importantly, I developed an immense appreciation and respect for security guards at large art institutions.
What does a typical day look like for you?
I just started working, so I'm unsure of how my days will unfold. I will say that every morning will start with an English muffin with avocado and coffee, followed by a 45 minute commute in the fog, and, then, work.
Describe yourself at 10 years old.
At 10 years old, I was extremely observant and melodramatic.
If you had to eat one meal – every day for the rest of your life – what would it be? 
This is such a difficult question to answer! If I had to choose, I would want to eat mole every day. And tamales.
What is your favorite movie and book?

My favorite movie is My Family/Mi Familia. My favorite book is Southland by Nina Revoyr followed by the Harry Potter series.
If your house was burning down, what's the one non-living thing you would save?
My LA cap.
Favorite travel spot?
During my junior year, I studied abroad in Santiago, Chile and I fell in love with two cities, Valparaiso and Valdivia. Valparaiso is a vibrant, brightly colored port city outside of Santiago. Valdivia, located in the southern region of Chile, is a quaint city with beautiful German architecture and delicious chocolate.
What is your favorite hobby or pastime?
Exploring cities on foot or on public transportation.
What are you reading right now/ what was the last book you read? Are you participating in any reading challenges, such as the EvCC Library's Super Heroes Summer Reading?
The last book I read was Jesmyn Ward's The Fire This Time: A New Generation Speaks about Race and I highly recommend it to everyone. The next book on my list is Our Kids: The American Dream in Crisis by Robert D. Putnam.
What one food do you wish had zero calories?
Pecans! Nuts are healthy, but a healthy portion is only 6 to 8 pieces. That's too small.
Where is your hometown? Were you born and raised in the same place?

I was born in East Los Angeles, but I was raised in Lynwood, CA, which is a small urban city in Southeast Los Angeles County.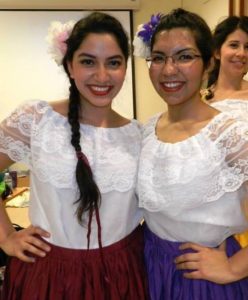 Where do you see yourself in 5 years?
I see myself pursuing a PhD in a new city in a new state.
What do you like to do on your days off?
Go for a jog, buy a cup of great coffee, and hang out with friends.
Do you have a favorite quote/ piece of advice?
"Every time someone gives you a formula for what you should be and what you should do, you should know they're giving you a pair of handcuffs." – Junot Díaz