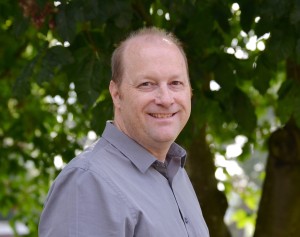 What is your title at EvCC, and what will you be doing in your day-to-day endeavors at the College?
I am a Digital Marketing Specialist for the Office of College Advancement. I will be helping to market, promote and communicate the many programs, events and activities EvCC has to offer with current students, prospective students, parents and the community through social media and visual storytelling.
Tell us a little about your professional background.
I started out many years ago as a graphic designer for a stock photography agency in Denver, CO. I've been creating marketing materials and digital media in different forms for nearly 20 years. Most recently, I had been working as a video producer/editor for various clients such as the City of Everett and Amazon Web Services. I have a Bachelor's Degree in Communication from the University of Colorado and a Master of Communication in Digital Media degree from the University of Washington.
I bounced around a few jobs in high school such as dishwasher, landscaper and pizza cook and I volunteered for the Jr. Ski Patrol. In college I was a ski instructor for a small ski area near Aspen, CO. I also worked in a ski shop tuning skis and boards as well as renting out equipment to locals and tourists on ski vacations.
How do you commute to work? What is your favorite radio station/ program to listen to on your commute (if any)?
I live in North Seattle, so most days I take the bus. I usually read or listen to music, but sometimes I just catch a little snooze.
Where is your office located/ how do you get to your office?
My office is #210 in Olympus Hall. It is on the east side of the building across from the copier/break room (it's a temporary space, not sure when I'll be moving to my permanent office).

What are your goals/ ambitions in your position at EvCC?
My goals are to help EvCC reach out to the community by telling great stories; stories about the people, programs and history that make EvCC such an important part of the community. Institutions for higher learning are where people come to better themselves and to improve the lives of their families and loved ones. Sharing those successes through video and social media is a great way to market EvCC to the community and surrounding area.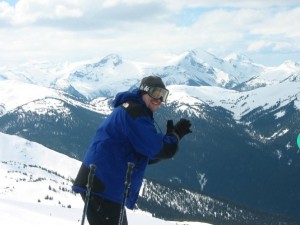 What is your favorite hobby or
pastime?
Growing up in a small mountain town in Colorado, I grew up on skis. Since I moved to Washington I haven't skied nearly as much as I'd like, but any activity that gets me outdoors is what I really enjoy. I fly-fish, golf, hike, camp and generally love to explore all of what Mother Nature has to offer.
If you could have any supernatural ability, what would it be?
The supernatural ability I'd most like to have would be the ability to instantly learn to do anything I see. For instance, if I watched Tiger Woods play golf, I would instantly be able to play golf like a pro. That way I'd eventually be an expert at everything!


What are you reading right now/ what was the last book you read?
I really enjoy historical fiction and Ken Follet is one of my favorite authors. I recently finished "Edge of Eternity", which is the final book in his Century Trilogy that follows the lives of multiple families from different geographic regions through several generations over the course of events of the 20th Century.
What's the best piece of advice you ever received? Why?
"Remember, you'll always regret what you didn't do rather than what you did." I think this is important because life is about experiences, and the more you experience the happier you'll be. If something interests you, go for it! If it turns out it's not for you, then you never have to do it again. But if you don't give it a try, you'll never know.