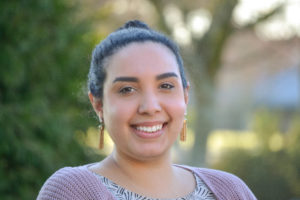 What is your title at EvCC, and what will you be doing in your day-to-day endeavors at the College?
My tile is Program Specialist 2 for Worker Retraining. I'll be working within the Workforce Funding Dept. providing qualifying unemployed/dislocated workers with start-up funds to pursue an ATA degree or certificate.
Tell us a little about your professional background.
I graduated with a B.A. in Global Studies and Law, Economics, and Public Policy from UW Bothell. I have been working in higher education ever since my junior year in college. I have held a variety of positions from Peer Consultant at a writing center to Administrative Coordinator at a shared lab-facility. I love working with and helping/empowering students and that's why I stayed in higher education.
What was your most memorable job? Why?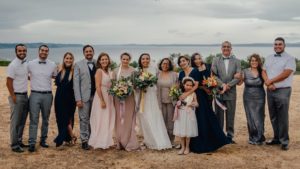 My most memorable "job" was actually not a job, but a volunteer position as a Mentor at a club at UW Bothell called La Voz de E.L.L.A. (Her Voice). I loved being able to mentor women at Everett High School, mostly from underrepresented backgrounds. We worked on everything from self-esteem to empowering students to pursue higher education. Watching these students grow and succeed was humbling and truly shaped my decision to work in the field.
What does a typical day look like for you?
A typical day involves meeting with students one-on-one and/or in an orientation to help them understand the process of applying/qualifying for Worker Retraining funds. I collaborate with community partners such as WorkSource and doing general outreach, so we can spread the word about Worker Retraining and serve as a resource. Finally, there's a lot of paperwork involved with what I do (forms, agreements, etc.) so I spend a good chunk of my time recordkeeping, scanning, and organizing documents.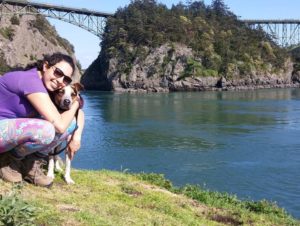 Describe yourself at 12 years old.
12-year-old Jessica loved reading books and was definitely a teacher's pet and know-it-all, but with a kind heart and willingness to help. Of course, the know-it-all part changed a lot when she moved to the U.S. at age 13 and found herself in an American middle school without speaking any English – oh boy, 13-year-old Jessica was up for a bumpy ride!
What is your favorite meal/ snack in spring? Favorite spring beverage?
I'm vegan, so I would say my favorite spring snack is cranberry trail mix. My favorite spring/summer beverage is of course, coconut water!
What would be the title of your autobiography?
Around the World in 80 Confusing Ways – Jessica Figures it Out One Day at a Time
What is the first concert you attended?
Linkin Park – I was 11! Honestly, still one of the best concerts I have ever been to. They were my favorite band during my teens and I was a total groupie. Last year, when Chester Bennington (lead singer) committed suicide, I was completely crushed, but I was also overjoyed with the amount of awareness that was raised towards mental health issues by the band and the rock community more generally.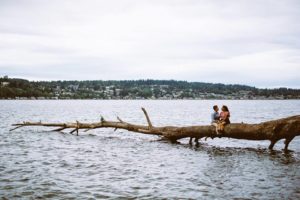 What is your favorite hobby or pastime?
Ballet – I'm an adult ballerina. It was something I used to do when I was little and came back to about a year and a half ago. It was a passion that never truly went away, and I am so glad I took the chance and came back to it!
What are you reading right now/ what was the last book you read? Are you participating in any reading challenges?
The last book I read was "This is How You Lose Her" by Junot Diaz. I recommend absolutely anything by him, especially if you're Latinx or want more insight into what it's like to be part of the Latinx/Puerto Rican/Spanish Caribbean diaspora.
What one food do you wish had zero calories?
French Fries or just potatoes in general.
Where is your hometown? Were you born and raised in the same place?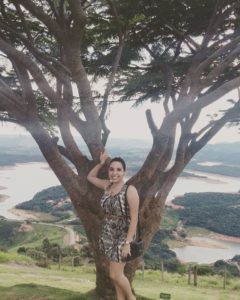 My hometown is Sao Paulo, Brazil. I was born and raised there, though I have spent most of my young adult life (18-forward) in Washington State.
Where do you see yourself in 5 years?
I see myself in a steady job where I get to help students on a daily basis (like the one I currently have), with a little bit bigger family (my wife and I really want a baby, we have just been waiting for the right time).
What do you like to do on your days off?
I love hiking and camping with my wife and our dog, Winter. Taking weekend trips to Vancouver or Portland (I love to travel!). I also love cooking and trying out new vegan recipes (my wife and I are total foodies).
Do you have a favorite quote/ piece of advice?
"I am no longer accepting the things I cannot change. I am changing the things I cannot accept." – Angela Davis.