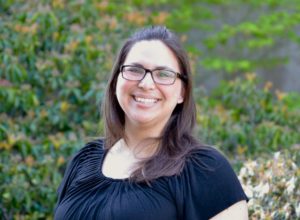 What is your title at EvCC, and what will you be doing in your day-to-day endeavors at the College?
Program Assistant in Enrollment Services. I will be helping students, staff and faculty in any way I can. As one of the faces for Enrollment Services, I want to transform the interactions to be memorable and create a strong level of trust. When it is time to enroll  or register for classes, I want students to enjoy their time in college. We get to help students achieve their dreams and goals!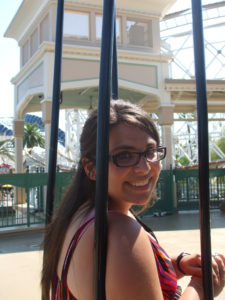 Tell us a little about your professional background.
I have been working in customer service roles since 2005. I have been in positions of management since 2008. I love working with teams of people that work as a unified group. I also have a Master's Degree in Art History from the University of Washington. I have a passion for Higher Education and customer service. My last job was at Chihuly Garden and Glass. It was always a treat for the eyes!
What was your first job?

I was a Tour Guide for the University of Washington Undergraduate Admissions Department. I gave 90 minute tours of the campus to prospective students, families, and visiting schools. When I applied, I thought it was a volunteer position. They had me do a presentation on why I chose UW and I made this big poster. I was very surprised when I found out it was paid. Best first job ever!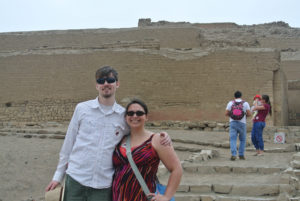 What does a typical day look like for you?
Weekdays: I wake up early in the morning and get my gear for my bike commute ready. I commute 7 miles along the Interurban Trail. I have a pretty neat bike that uses a battery motor, so I do not have to arrive sweaty to work. My current days are filled with a lot of training and getting to know my new work family, In evening, I ride home and spend time with my husband and 7 month old Miniature Schnauzer.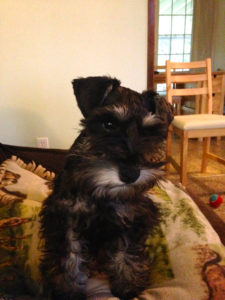 Weekends: I enjoy spending time at the dog park with my puppy. We LOVE Loganberry Park.
Describe yourself at 10 years old.
I was ambitious and a bit of a know-it-all.
What's the one thing you can't live without?
Nutella and Disney. ( I could not choose.)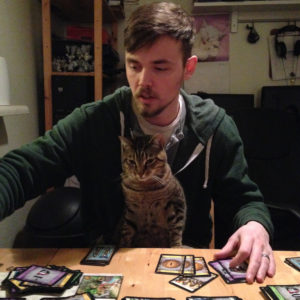 Are you messy or organized?

Organized at work and messy at home.
What is the most important/valuable thing you have learned in the last five years?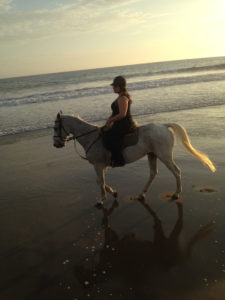 The most important thing I have learned is to try not to stress or become anxious. At the end of the day, most issues can be resolved and tomorrow comes just the same.  
What's on your bucket list?
I do not have a bucket list. I have a to-do list. We only live once… if you have the chance to do it… do it.
On my current to-do list, I would like to go backpacking for a few days and get technologically disconnected. I am pretty much a city dweller and learning to "let it go" will be good for me.
What is your favorite hobby or pastime?
I like to play board games with my family. (Pandemic, Catan, Dominion, Zombiecide, etc.)
What are you reading right now/ what was the last book you read? Are you participating in any reading challenges?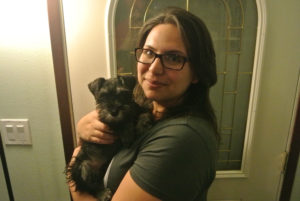 I am currently re-reading a series by Sherrilyn Kenyon.
If you could witness any historical event, what would you want to see? Why?
Western Australia October 1932. Why? Emus and machine guns…. The Emu's won.
Where is your hometown? Were you born and raised in the same place?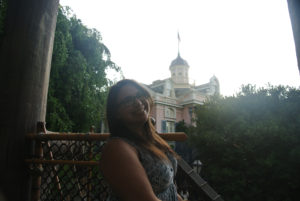 I consider Wenatchee, WA to be my hometown. My family and in-laws live there. I was raised throughout the San Fernando Valley near Los Angeles, CA. I was born in Miraflores, Lima, Peru.
How many homes have you lived in since you were born?   
20
If your life were a book, what would it be titled?
How many times can I visit Disneyland and not make my husband crazy?
Do you have a favorite quote/ piece of advice?

"Sometimes doing your best is not good enough. Sometimes you must do what is required." – Winston Churchill