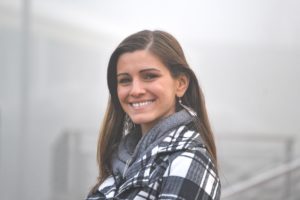 What is your title at EvCC, and what will you be doing in your day-to-day endeavors at the College?
Program Coordinator for the Center of Excellence. I will be assisting in many of our grants that aid in helping students in aerospace and advanced manufacturing programs prepare for employment in entry-level positions and apprenticeships.
Tell us a little about your professional background.
The past 5 years, I've worked as a professional service dog trainer for people with disabilities, helping to provide them with more confidence and independence. Before that, I was a student employee at Everett Community College and managed the student Programs Board, coordinating and implementing student events and activities.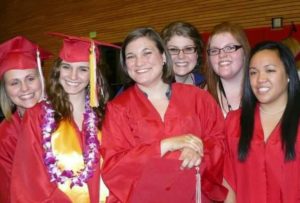 What was your most memorable job? Why?
Working for Everett Community College as a student was one of my most memorable jobs because of the positive atmosphere and support provided by the advisors. Putting on campus events and managing peers was a privilege that helped me develop and strengthen many of my skills that I now use in my work field. I like to say that Everett Community College is where I "grew up."
What does a typical day look like for you?
On the job, my typical day is filled with meetings and lots of paperwork! I get to do a lot of data entry and budget management, as well as correspond with grant participants and partners.
Describe yourself at 12 years old.
At 12 years old, I already knew what I was going to do with my life. I wasn't the most confident kid, but I had a big heart. I knew I wanted to do something with my life that would better other people's lives, which is why I chose to train service dogs.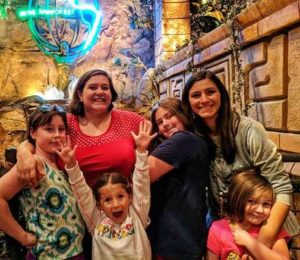 What is your favorite meal/ snack in winter? Favorite winter beverage?
My favorite food in winter is soup, and my favorite beverage is a peppermint white chocolate mocha!
What would be the title of your autobiography?
Life's a Rollercoaster: Learn to Enjoy the Ride
What is the first concert you attended?
"Skillet" back in grade school.
What is your favorite hobby or pastime?
Taking my dog for a walk, or spending time with my family.
What are you reading right now/ what was the last book you read? Are you participating in any reading challenges?
I just finished reading the original Beauty and the Beast story. So much different from Disney's version!
What one food do you wish had zero calories?
Ice cream!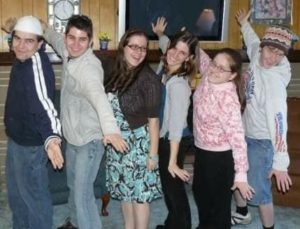 Where is your hometown? Were you born and raised in the same place?
Marysville is my hometown, born and raised!
Where do you see yourself in 5 years?
Hopefully with children, a stable job, and nice house with a big yard for my dogs to play in!
What do you like to do on your days off?
Spend time with my family.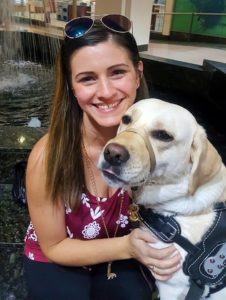 Do you have a favorite quote/ piece of advice?
Live every day with a purpose!