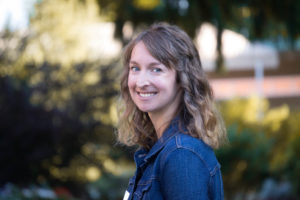 What is your title at EvCC, and what will you be doing in your day-to-day endeavors at the College?
I'm the Senior Graphic Designer for College Advancement which means I'll be designing a lot of the print and digital content you'll see at EvCC.
Tell us a little about your professional background.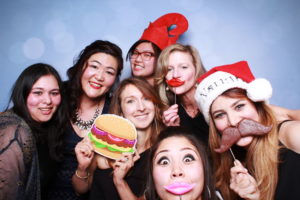 Prior to EvCC I worked as a visual and interactive designer for a digital ad agency called Mixpo. Before then I was a graphic designer for the Museum of History & Industry (MOHAI) in Seattle. I've also worked as a freelance illustrator and branding designer for five years.
What was your most memorable job? Why?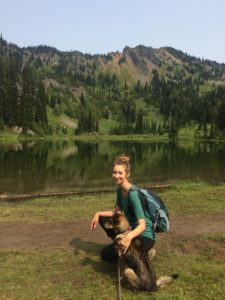 My most memorable job would have to be MOHAI. The variety of projects and everyone at the museum were so dedicated to their work, which made it an exciting place to be.
What does a typical day look like for you?
Busy but fun.
Describe yourself at 12 years old.
I was really into nature and animals, especially sketching them. I would spend hours illustrating.
What is your favorite meal/ snack in fall? Favorite fall beverage?
Homemade granola and lattes.
What is a defining moment in your life?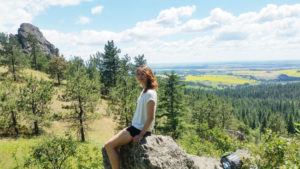 Going back to school so I could have a career I truly enjoy.
What are you reading right now/ what was the last book you read? Are you participating in any reading challenges?
My Ex-Life / Quiet: The Power of Introverts
What one food do you wish had zero calories?
Pumpkin pie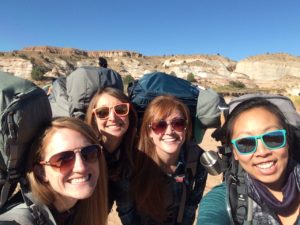 Where is your hometown? Were you born and raised in the same place?
Grew up in Federal Way, but I lived in Seattle for 17 years.
Where do you see yourself in 5 years?
Enjoying life and traveling whenever I can.
What do you like to do on your days off?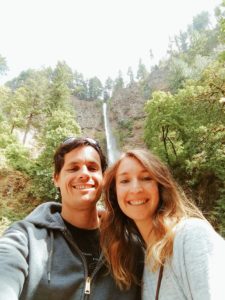 Hiking in the woods with my dog, friends, and husband in tow.
Do you have a favorite quote/ piece of advice?
You are entirely up to you.