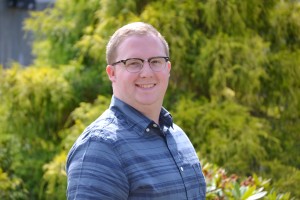 What is your title at EvCC, and what will you be doing in your day-to-day endeavors at the College?
I am the Logistics and Resources Advisor for the Aviation Maintenance Technology Department at Paine Field. It is my job to make sure that the facility and all of the aircraft and equipment inside are maintained and ready for students to use.  I also handle ordering of parts and supplies, and prepare the lab assignments for the quarter.


Tell us a little about your professional background.
I began working in network administration after completing the CCNA course right after graduating from high school.  Quickly, I decided that I wanted to return to my first passion, which was aviation.  I attended the Aircraft Maintenance Technician School here at Everett Community College, and while I was here I was offered a fantastic opportunity to participate in an exchange program with a college in Cosford, England.  That opportunity helped me make a great deal of connections, and only a couple months after I graduated I was working in restoration and operation at an aviation museum here at Paine Field.  Since then, I have worked in restoration and historical research for a few museums prior to coming back to EvCC.
What was your first job?
My first job was for a Macintosh-centric server hosting facility in Tukwila.  It was a paid internship, and I spent most of my time crawling around to run network cables to new server racks.
What was the most interesting job you ever had? Why?
The first museum job I had. I was the crew chief for a North American B-25 and P-51 for many airshows, which meant I got to travel around all summer in some very cool vintage aircraft.  I met a lot of people, made some good friends, and was able to interact with a very enthusiastic public.  It also took me to some very interesting places, like the Reno Air Races and Seafair.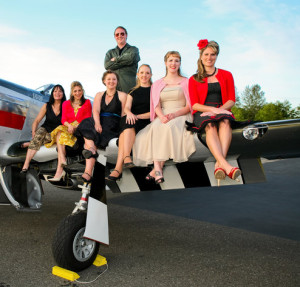 Describe yourself at 10 years old.
At 10 years old, I would have been a complete nerd. I loved computers, video games, and Star Wars.  I was obsessed with aviation back then too, and I would constantly beg my parents for trips to the airport or the Museum of Flight in Seattle.
What is your favorite meal?
Some King Crab and Prime Rib surf and turf.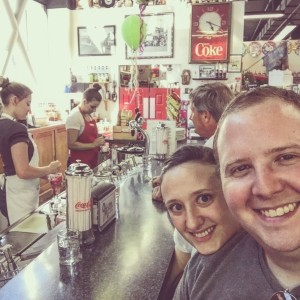 What do you do in your spare time?
In my spare time I build computers, read, watch movies or work on restoring antique and vintage items for my collection.  Right now I am working on a 1943 GE desk fan.  I also like to find time to volunteer with various organizations when possible.  My wife Malissa and I also like to travel, and I will drag her along to whatever aircraft museums I can find.  I acquired my Pilot's License when I was a teenager and still occasionally fly when I can find the time and money.  Being a devout Husky fan, I spend a considerable amount of time tailgating and attending games during the football season.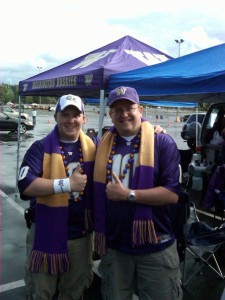 What is your wish for EvCC 10 years from now?
Particularly for the Aviation Department, I would like to see the program continue to grow and develop, and continue producing industry-leading technicians.
What is your favorite hobby or pastime?
That is a difficult decision, but whenever I have the time, I love to get a day of beer brewing in.  It can be difficult and time-consuming, but the payoff is great!
What are you reading right now/ what was the last book you read? (Or, what is on your Summer Reading List?) Are you participating in EvCC's Summer Reading "Book Bingo" this year?
I just finished re-reading The Art of War, and am starting in on Slaughterhouse Five. I'm not participating in Book Bingo this year, but maybe next year!
Who is your hero/ heroine? Why?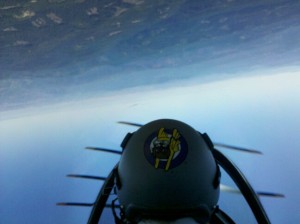 My grandfather. He fought during WWII in the Navy, and when he came home he devoted himself to his family. He never approached any job thinking it was beneath him, and lived his life as one of the most steadfast and principled people I've ever known.
What is your biggest pet peeve?
Excessively loud chewing. Seriously, it drives me crazy.
Where is your hometown?
I grew up around South Everett/Lake Stickney, but realistically I spent most of my time around Paine Field.
If your life were a book, what would it be titled?
Procrastination for Dummies.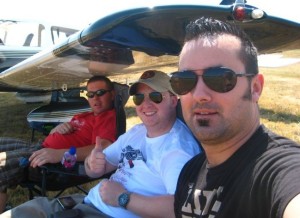 Do you have a favorite quote/ piece of advice?
"All men dream: but not equally. Those who dream by night in the dusty recesses of their minds wake in the day to find that it was vanity: but the dreamers of the day are dangerous men, for they may act their dreams with open eyes, to make it possible." – T.E. Lawrence