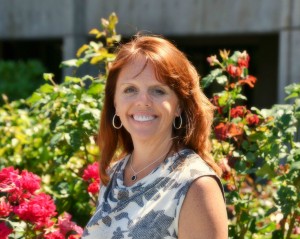 What is your title at EvCC, and what will you be doing in your day-to-day endeavors at the College?
Director of the Early Learning Center. Day to day oversight of the center to ensure high quality programming for children and a growth opportunity for teachers. Each day will always be a little different and usually not quite what you planned!
Tell us a little about your professional background.
I went to University of WA for undergraduate and then went on to Antioch University for a Masters in Child, Couple and Family Therapy. It has always been my passion to support children and families, and after doing therapy for a few years, I realized I wanted a chance to work with a broader range of families. I was hired to be a consultant at a non-profit Early Learning Center and within a few months became the Executive Director. After almost ten years there, I expanded my work to Snohomish Co and King Co and did coaching and consulting with many ECE administrators and teachers. During this time, I was also the Mental Health Consultant for early childhood programs at Skagit Valley College. Over the past few months, I realized how much I missed the leadership role and the on-going relationships built in an ECE environment-which led me to the Everett Community College.
What was your first job?
I worked at my parent's Ice Creamery on Whidbey starting from 11 years old. We had the first espresso on the island long before anyone knew what it was or how to order it a million different ways. We also had stand up arcade games like Missile Command and Asteroids, and table versions of Pac Man and Donkey Kong. It was the center of Langley for many years.
What was the most interesting job you ever had? Why?
I hope it will be this one!
Describe yourself at 10 years old.
The best word would be shy. Plus, I was finished growing, so at ten I was considered tall.
What is your favorite meal?
I love breakfast any time of the day.
What do you do in your spare time?
I like to be outside- especially walking on the beach and love to do Mixxedfit, kickboxing, and dancing. I also have a Fashion Consulting business that enables me to spend time with amazing women playing with clothes and finding our most stylish selves.
What is your wish for EvCC 10 years from now?
To be a thriving, growing environment for students and staff that attracts bright minds and creative thinkers. I also envision an ELC that is partnered with the academic departments so that the children in our care are benefiting from
What is your favorite hobby or pastime?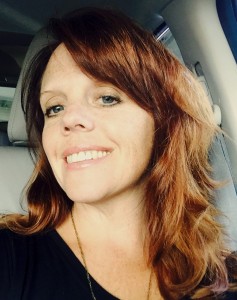 Dancing
What are you reading right now/ what was the last book you read? (Or, what is on your Summer Reading List?) Are you participating in EvCC's Summer Reading "Book Bingo" this year?
I just finished Ann Patchett's "Patron Saint of Liars" while I was on the OR coast for a few days. I am not participating, but I would be interested in the future.
Who is your hero/ heroine? Why?
I really have two- my mother Janet and my Grandma Olive. They are both incredible examples of strong women who make the best of the situation life throws at them.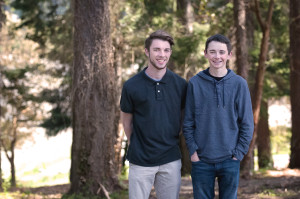 What is your biggest pet peeve?
I have two- the first is being patted on the head either literally or figuratively. The second is people who believe the rules apply to everyone else but them.
Where is your hometown?
Born in Seattle, but will always consider Whidbey to be home.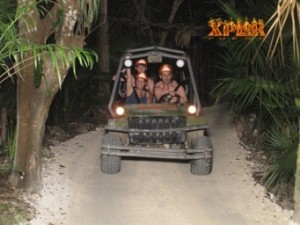 If your life were a book, what would it be titled?
If my Life were a Book..I would want it to be titled. "To Be Continued…"
Do you have a favorite quote/ piece of advice?
"Do one thing every day that scares you." Eleanor Roosevelt