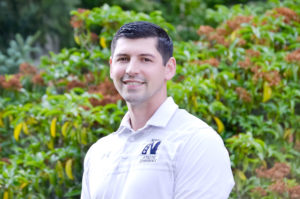 What is your title at EvCC, and what will you be doing in your day-to-day endeavors at the College?
I am the Director of Athletics, and my job is to work with coaches to ensure that we are serving, educating, and developing the 160+ student athletes across 11 different men's and women's sports here on the EvCC campus.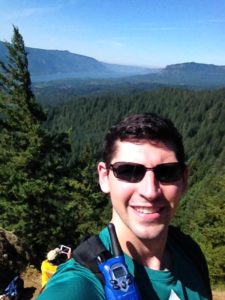 Tell us a little about your professional background.
I began coaching and teaching PE classes at Clark College right after grad school. I then transitioned into the role of the fitness center manager and intramural director, which was fantastic because I got to play soccer and flag football for an hour a couple days a week, and it was a part of my job! After nearly 5 years at Clark I had the opportunity to get back into Inter-Collegiate athletics, which is where my passion lies, and I began serving as the Director of Operations for the Northwest Athletic Conference. This is the same conference in which EvCC competes athletically. I learned a tremendous amount about how the league operates, and how to ultimately best serve our student athletes. While in this role, I actually visited EvCC several times for the NWAC championship men's and women's basketball tournament, and came to thoroughly enjoy the campus and the people here.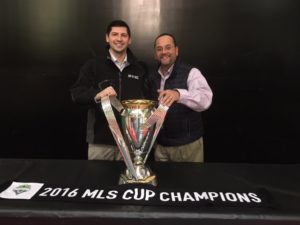 What was your most memorable job? Why?
I've had a lot of great memories in the different jobs I've had over the years, but I think my very first real job in high school & college working summers painting houses taught me a lot about work ethic, serving others, and fiscal management. Those early experiences laid the foundation for who I became in my professional career.
What does a typical day look like for you?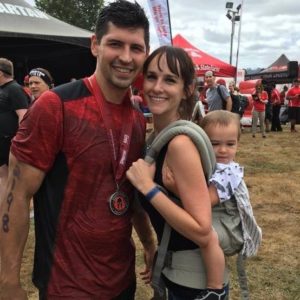 There is no such thing as a typical day, and that is what I love about my job. Each day presents new opportunities and challenges. I might spend the whole day at my desk, or out on the field. I work closely with coaches helping students to accomplish their athletic and educational goals.
Describe yourself at 10 years old.
I was a pretty quiet kid, and absolutely loved sports. However at that time, I think I was more interested in becoming a veterinarian when I grew up. When I learned that I would have to give animals shots, I quickly changed my mind and thought of some other things that would better suit me.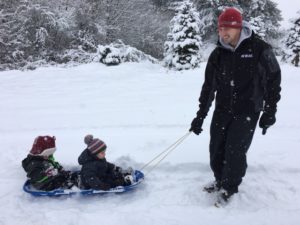 What is your favorite meal/ snack in summer? Favorite summer beverage?
I'm a big fan of iced tea, and really love just getting outside and barbequing.
Favorite summer vacation spot?
As a kid my family took a lot of trips to Bend, Oregon. I love all the outdoors activities there, hiking, white water rafting, biking, golf, the list goes on. Truly a beautiful place, and I love going there still as an adult.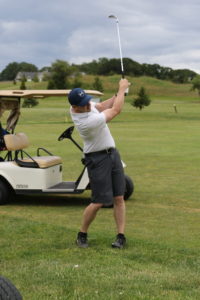 What is your favorite hobby or pastime?
I am working on my golf game. Still a work in progress…
Where is your hometown? Were you born and raised in the same place?
I was born and raised in Battle Ground, WA and lived there through graduation, and even bought my first house just outside of Battle Ground, in Ridgefield, WA.
Where do you see yourself in 5 years?
In 5 years I see myself at Everett CC, with one of the most respected athletic programs in the Northwest Athletic Conference.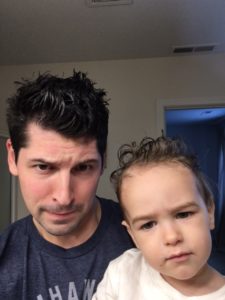 What do you like to do on your days off?
My days off are always family time. My wife and I have a 2.5 year old son, and he is absolutely the highlight of our lives. We like to get outside and explore new things so in not being from around this area, we will do A LOT of exploring.
Do you have a favorite quote/ piece of advice?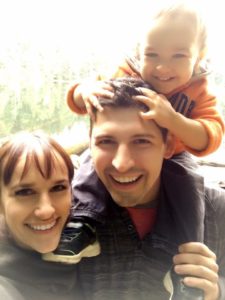 I have so many favorite quotes, most coming from the great John Wooden. I would say one of my favorites is to "Make each day your masterpiece." I think we all have goals and aspirations, but so often we see those goals as so far out there and at times unobtainable. But if we do one thing each day, using each day to move a little closer to where we want to go, then ultimately we will get there.