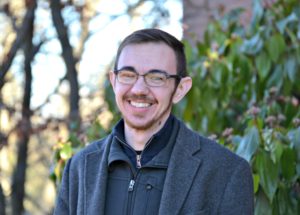 What is your title at EvCC, and what will you be doing in your day-to-day endeavors at the College?
I am the Tutor Mentor Coordinator for TRiO. I will be working with the Tutoring Center to coordinate group and one-on-one tutoring sessions for students enrolled in TRiO. I will also be working to set up a mentoring program for our TRiO students and to provide additional support to the TRiO team.
Tell us a little about your professional background.
I've worked in higher education for the majority of my professional career. I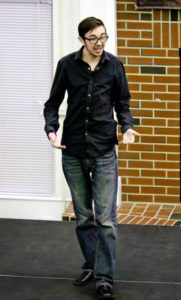 spent the better part of a decade in New Hampshire, and had the opportunity to work at Dartmouth and at New England College. I have worked primarily in student access and ADA compliance, as well as in academic advising. I have also taught a number of courses including composition writing, creative writing, digital publishing, and continuing education courses for professionals working with youth in state custody. I have an undergraduate degree in Women's Studies from Washington State University, a Master of Arts in Liberal Studies from Dartmouth, and I am currently finishing my doctorate in Higher Education Administration at New England College.
What was your most memorable job? Why?
I briefly worked for a race track in my youth. I was responsible for mucking stalls and grooming horses. That job taught me more about the value of hard work than any job I had before or have had since.
What does a typical day look like for you?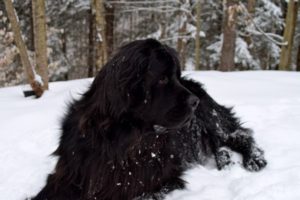 I currently live in SeaTac, so my day starts and ends with a long commute. At work I can be found doing everything from recruiting new tutors, meeting with TRiO students, helping out in the tutoring center, and devising a new mentoring program. At the end of the day, I go home to my partner and our obnoxiously-large Newfoundland dog.
Describe yourself at 10 years old.
I was a bookworm as a child. I was a voracious reader and had stacks of notebooks and journals in which I kept track of all of the household science experiments I was conducting (much to my mother's chagrin). At that age I was also an avid skier, and was usually training for an alpine slalom competition on any given winter weekend.
What is your favorite meal/ snack in autumn? Favorite fall beverage?
My favorite fall recipe is a tortilla soup that uses seasonal squash as the basis for the broth. My favorite fall drink is decidedly a salted caramel mocha.
What is your favorite movie and book?
I don't know that I can pick just one. Two of my (many) favorite books are Sherman Alexie's The Absolutely True Diary of a Part-Time Indian and Leslie Feinberg's Stone Butch Blues. One of my favorite films is A Beautiful Mind.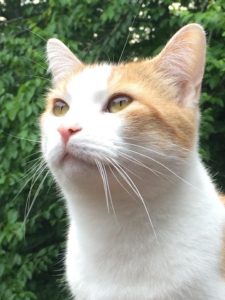 If your house was burning down, what's the one non-living thing you would save?
I would probably save the adoption paperwork for my cats. It's an odd thing to be sentimental about, but they have both made my life immeasurably better.
Favorite travel spot?
My partner runs a conference that meets in Oxford, UK each year, and I have grown ridiculously fond of the area.
What is your favorite hobby or pastime?
I cook quite a bit. I'm not sure that I actually enjoy cooking, but I do enjoy the outcome. I am always in pursuit of new and interesting flavors. I've rarely found a food I won't try.
What are you reading right now/ what was the last book you read? Are you participating in any reading challenges?
I'm working my way through the #BlackLivesMatter and #StandingRock syllabi. A recent favorite is Ta-Nehisi Coates' Between the World and Me. I'm currently re-reading The Education of Little Tree by Forrest Carter.
What one food do you wish had zero calories?
When I lived in Spain I developed a love affair with a variety of sheep cheeses; I could probably eat my weight in Manchego.
Where is your hometown? Were you born and raised in the same place?
I was born and raised in Waitsburg, Washington and lived there until I went to college. For the majority of my adult life, I've lived in New Hampshire.
Where do you see yourself in 5 years?
I intend to continue promoting social justice within higher education. I see myself continuing to work primarily with first-generation students and students with disabilities.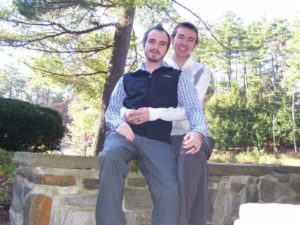 What do you like to do on your days off?
At this point in time, my weekends are mostly spent working on my doctoral dissertation. When I have a rare bit of free time, I enjoy playing guitar, hiking with my dog, and going on sight-seeing adventures with my husband.
Do you have a favorite quote/ piece of advice?
There's a quote by Desmond Tutu that informs a lot of my activism: "If you are neutral in situations of injustice, you have chosen the side of the oppressor."