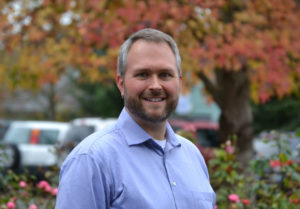 What is your title at EvCC, and what will you be doing in your day-to-day endeavors at the College?
I'm the Director of Institutional Research, and in general I will be providing guidance to members of the College about how to use data to inform decision-making. This entails making meaning of simple numbers as well as advance research studies, while also empowering others to use information for effective decision-making.
Tell us a little about your professional background.

I've worked my entire career in higher education, having spent roughly 10 years as a student affairs administrator prior to becoming a researcher. I have performed research focusing on multiple stakeholders in higher education (including students, faculty, staff, administrators, and alumni). My experience as an administrator and researcher has contributed to knowledge in outcomes-based assessment, strategic planning, STEM reform, and leadership development. I received my Ph.D. in urban education from the University of Southern California, my M.Ed. in counseling and personnel services from the University of Maryland College Park, and my B.A. in psychology from Lewis & Clark College in Portland.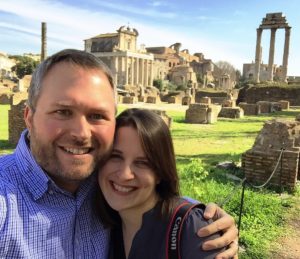 What was your most memorable job? Why?
My most memorable is probably my first job as a server and dishwasher in a retirement and assisted living community in Portland – I had this job through high school and college. I learned so much about how to work with people and professionalism. It also helped me to come out of my shell (I wasn't the most outgoing person younger in life).
What does a typical day look like for you?
My typical day involves a combination of meetings with individuals and committees to provide context and expertise with data and research while also working in my office on research projects and helping to fulfill requests that come into institutional research.
Describe yourself at 10 years old.
I was a pretty shy kid at 10 who was interested in school and music (I played violin through college). But I was also fun-loving and working to develop my sense of optimism and relaxed demeanor that I have today.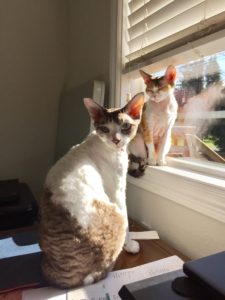 What is your favorite meal/ snack in autumn? Favorite fall beverage?

I love cooking soups and stews and big hearty meals to be shared with others in the fall. My favorite beverage in the fall (along with the rest of the year) is a good seasonal beer or glass of red wine.
What is your favorite movie and book?
I have many favorite movies, but one of my favorites is Sunset Boulevard. I have many favorite books, but some recent fiction favorites are A Brief History of Seven Killings by Marlon James and the Mistborn trilogy by Brandon Sanderson, and a recent non-fiction favorite is Believer by David Axelrod.
If your house was burning down, what's the one non-living thing you would save?

My wife's computer because it has so many photos of our trips and adventures from the past 5 years. If I couldn't find that, maybe my coffee grinder. 
Favorite travel spot?

The Oregon coast. I have fond memories up and down the central and north coast of Oregon, most notably Cannon Beach, where my wife and I got married five years ago on the beach.
What is your favorite hobby or pastime?

I enjoy hiking, traveling (I got to take my first trip to Europe this past year), cooking and eating good food, drinking and learning about wine, following professional basketball and baseball (I'm a lifelong Cubs fan, so it's been a good year), and spending time with my wife, Colleen, and our cats. I also love following politics.
What are you reading right now/ what was the last book you read? Are you participating in any reading challenges?
No reading challenges. The last book I read was Nixonland, which examined events and politics of the 60's and 70's and how they contributed to today's divisions in the country.
What one food do you wish had zero calories?
Both butter and sugar.
Where is your hometown? Were you born and raised in the same place?
I was born and raised in Milwaukie, OR just outside of Portland.
Where do you see yourself in 5 years?
In five years, I see myself continuing to do this work and feeling more settled in the broader Seattle area.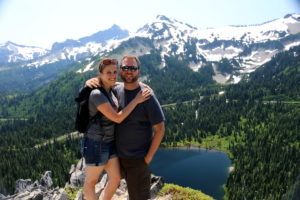 What do you like to do on your days off?

Spend time with my wife, explore the city (both sights and food), go for a walk or hike, and sleep in.
Do you have a favorite quote/ piece of advice?
If it's not fun, don't do it.