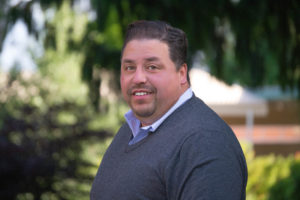 What is your title at EvCC, and what will you be doing in your day-to-day endeavors at the College?
My title is: Employment Solutions Manager. Day to day endeavors: helping to bridge College Workforce Training to the community by raising overall awareness of EvCC programs amongst employers, students, and other community learners, in addition to helping our EvCC students connect with meaningful employment and connections in the workforce.
Tell us a little about your professional background.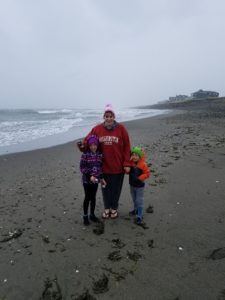 I've spent 20+ years in higher educational leadership and nonprofit management. Twelve of these years were at Lake Washington Institute of Technology engaged in higher education promotion and outreach, both for domestic and international. My most recent employment spanned 8 years at the Foundation for Private Enterprise Education managing all facets of donor relations, programming, volunteer management, and outreach.
What was your most memorable job? Why?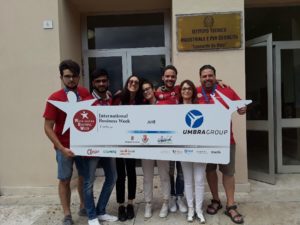 My most memorable job was working at Lynnel Farms situated just outside of the Tri-Cities. The farm had all sorts of animals but their prized possessions were the quarter horses. My job was to tend to these horses from cleaning out their stalls, feeding and grooming, to warming them up by riding them! It was a great way to grow up, and instilled in me the "farmers" work ethic.
What does a typical day look like for you?
Well, I'm on day three as I write this, but my days have been consumed by meeting with various team members not only here at CCEC and AMTEC but across the EvCC campus. My calendar is slowly populating with connections important to the onboarding process. I've met some great people who are passionate about their work here at EvCC, which has been great.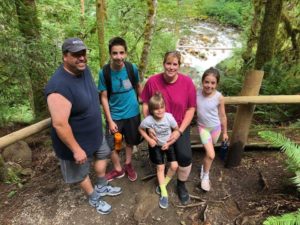 Describe yourself at 12 years old.
Hmm, at 12 – junior high – I was involved in all sports. I played football, basketball, baseball and wrestled. I rode my bike everywhere to visit friends and enjoyed school immensely.
What is your favorite meal/ snack in summer? Favorite summer beverage?
I'm a breakfast guy! Love to go big during this meal, especially weekends. Summer beverage is a blended breve mocha.
What would be the title of your autobiography?
El Tiempo De Mi Vida: La Fiesta Sigue
What is the first concert you attended?
I think it was a Janet Jackson concert at the Tacoma Dome.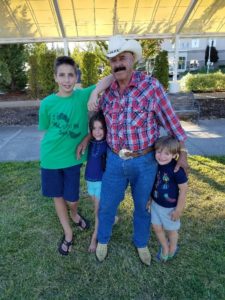 What is your vacation spot in the summer months?
We go to the beach – Ocean Shores and Long Beach are frequent stops.
What are you reading right now/ what was the last book you read? Are you participating in any reading challenges?
My last favorite book that I read was, "God's Middle Finger: Into the Lawless Heart of the Sierra Madre" by Richard Grant. It's set in an area where I was born and my parents grew up.
What one food do you wish had zero calories?
Tacos!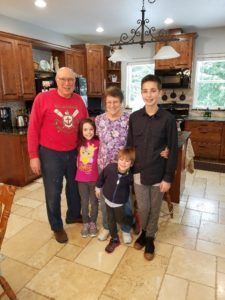 Where is your hometown? Were you born and raised in the same place?
I was born in Chihuahua Mexico, but raised in Pasco, WA.
Where do you see yourself in 5 years?
Working in the education industry continuing to make an impact on the community!
What do you like to do on your days off?
I like hanging out with my family and typically working on the house and yard. I also try to catch up on some favorite TV shows.
Do you have a favorite quote/ piece of advice?
"To me there are three things everyone should do every day. Number one is laugh. Number two is think – spend some time in thought. Number three, you should have your emotions move you to tears. If you laugh, think, and cry, that's a heck of a day!" Jim Valvano