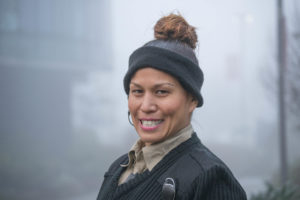 What is your title at EvCC, and what will you be doing in your day-to-day endeavors at the College?
My title is Campus Security Officer. My day-to-day endeavors will be making sure our campus is safe, secure, and prepared if emergencies occur. Another big part of my duties will be acting as an ambassador of the College in order to make sure that our campus is accessible to our community while helping our students, staff, and faculty reach their immediate and long term goals and destinations. I act as a support and safety net for all those who come on to our properties including our satellite campuses.
Tell us a little about your professional background.
I held a DOL issued Unarmed Security Guard license prior to joining the EvCC team. I performed duties on a contractual basis from Bellingham to Seattle, including Bellevue/Redmond. I also have 15+ progressive years of experience in the Tribal Gaming industry. Although I primarily worked in Slot Operations and Slot Systems, I am also certified to deal Poker, Black Jack, and Roulette.
What was your most memorable job? Why?
I have had too many jobs to single out just one as most memorable. The job I enjoyed the most was being a Slot Technician. I was responsible for all mechanical and technical aspects of 2500+ slot machines. The field is constantly growing and evolving, so there was never a dull moment.
What does a typical day look like for you?
My day starts early! My shift begins at 6:00 a.m.; the first thing I do is debrief with the night shift so I can stay up to speed on anything that has occurred. I also like to conduct a safety check of the campus right away in order to identify anything out of the ordinary or unsafe, so we can correct or fix the issue prior to community arrivals. After completing safety checks, I begin daily patrols of our campus to meet and greet everyone, provide excellent customer service, and help manage any and all things related to parking.
Describe yourself at 12 years old.
I was invincible; I could do and be anything I wanted, and at 12 years old I wanted to be a "grown up." Now (27 years later) I just want to be in elementary school again for recess and field trips.
What is your favorite meal/ snack in winter? Favorite winter beverage?
Pozole or Menudo and Eggnog Chai Tea Latte
What would be the title of your autobiography?
Rea the Rebel: Blessed & Unstoppable
What is the first concert you attended?
Boyz II Men at the Tacoma Dome
What is a defining moment in your life?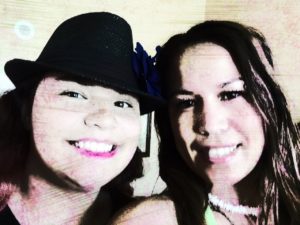 The birth of my daughter is the defining moment in my life; who I am and everything I do is attributed to her. She keeps me grounded, focused, and accountable to someone bigger than myself. I am very fortunate and thankful that I became a parent.
What are you reading right now/ what was the last book you read? Are you participating in any reading challenges?
I am reading two books:
How to Win Friends & Influence People, by Dale Carnegie
The Lotus Sutra, Translated by Burton Watson
What one food do you wish had zero calories?
Doughnuts
Where is your hometown? Were you born and raised in the same place?
I'm a military brat, so I have a few home towns:
(1) Riverside, CA (2) Las Vegas, NV (3) Honolulu, HI (4) Everett, WA (save the best for last)
Where do you see yourself in 5 years?
I will still be a Security Officer with the EvCC team, but BETTER! I will be highly knowledgeable, a recognized ambassador to the community, AND I will know and remember everyone's names.
What do you like to do on your days off?
What I like to do changes with the season (except watching UFC, that's 365).
Summer: wakeboarding, surfing, hiking, riding my motorcycle
Fall: football, shooting
Winter: STILL football, snowboarding
Spring: riding my motorcycle, missing football, hiking
Do you have a favorite quote/ piece of advice?
"You are free to choose, but you are not free from the consequences of your choice."
~Leo Tiago