What is your title at EvCC, and what will you be doing in your day-to-day endeavors at the College?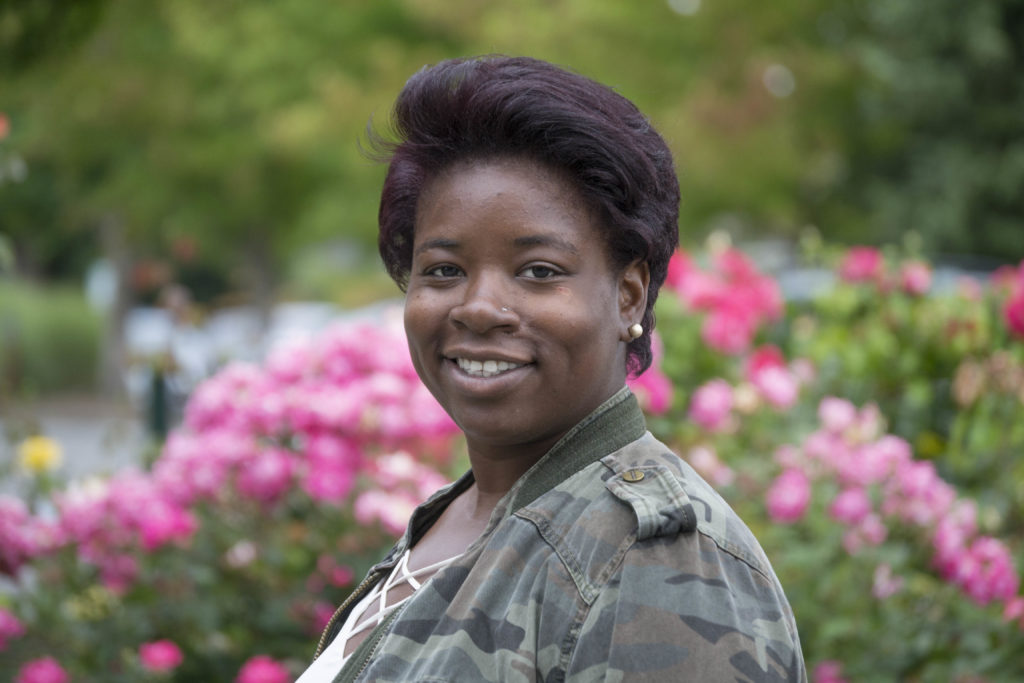 My title here at EvCC is Program Assistant. I will be working in the Testing Center helping to manage student intake and workflow.
Tell us a little about your professional background.
I have worked as a receptionist for the past 10 years. For the last 4 years I have been in higher education starting with WSU over at the University Center. They helped me fall in love with helping students aim for success.
What was your most memorable job? Why?
My most memorable job was working at Filene's. Does anybody remember this place? It was the dream job at 19. Working and shopping at the same time, it could not get any better! It's where I learned how to dress for success.
What is your favorite meal/ snack in summer? Favorite summer beverage?
I love fresh food. Nothing like a quick stop into the farmers market on a nice summer day. I love to make a black bean and corn salad. Recipe: https://www.allrecipes.com/recipe/13933/black-bean-and-corn-salad-ii/
My favorite summer beverage is the lemonade from Wendy's. Mix it with some soda water and a handful of frozen fruit, and you've got yourself a beach ready drink!
Tell us three things most people don't know about you.
I have an unhealthy obsession with crime shows.
I just had a beautiful baby boy named Zachary, and I have a 9-year-old named Harmoni.
That's all I have; I'm not very interesting!
What is your favorite book? Favorite movie? What makes these choices your favorites?
My favorite movie is The Lion King. I mean, the message of this movie is awesome, and it's a cult classic that your kids, grandkids and great-grandkids can watch. Hakuna Matata!
What are you reading right now/ what was the last book you read? Are you participating in any reading challenges?
The only thing I am reading right now is textbooks. I am currently attending classes to earn my Associate's Degree in administrative support.
Where is your hometown? Were you born and raised in the same place?
My current town is Everett. I have kind of been all over the place, but I was born in Jonesboro, Arkansas.
Places I love:
Ossipee, New Hampshire
Anywhere in the Mount Baker Snoqualmie National Forest
Have not been to Mt. Rainer, but I'm sure I will love that too
I love the mountains and woods
What do you like to do on your days off?
I love to travel. So getting out and finding good hole-in-the-wall diners in small towns is my go-to thing right now.
Do you have a favorite quote/ piece of advice?
A minor setback only makes room for a major comeback.
-Unkown