What is your title at EvCC, and what will you be doing in your day-to-day endeavors at the College?
Archives and Acquisitions Paraprofessional 2. I make the purchases for adding new material to the library's main collection.
Tell us a little about your professional background.
I have spent many years in retail management and operations and after obtaining my degree, spent two years teaching English in Japan.
What was your first job?
My first job right out of high school was at Taco Bell.
Describe yourself at 10 years old.
Terrifying.
Are you messy or organized?
I am messily organized.
What is your favorite meal?
Blackened Chicken Alfredo with steamed broccoli and toasted garlic bread.
What do you do in your spare time?
I enjoy utilizing my industrious mind on a multitude of endeavors involving my PlayStation 4 or perhaps Netflix.
What's on your bucket list?
Traveling to a host of countries, becoming certified in Iaido, and skydiving!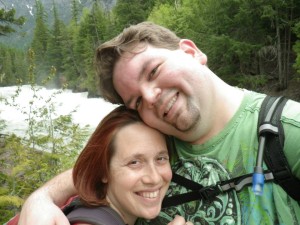 What is your favorite hobby or pastime?
Aside from video games, I enjoy hiking with my wife.
What are you reading right now/ what was the last book you read? (Or, what is on your Fall Reading List?)
My most recent book read was Dark Blood by Christine Feehan.
Do you have a favorite newspaper, blog?
If you could witness any historical event, what would you want to see?
I would love to have heard Lincoln's Gettysburg Address.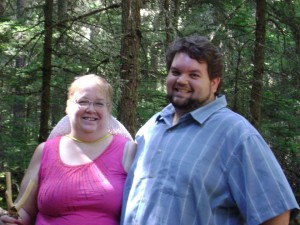 Where is your hometown?
Missoula, MT.
If your life were a book, what would it be titled?
"All the World's a Stage," but my life has a special effects budget!
Do you have a favorite quote/ piece of advice?
Life is about the moments, not about the past or future, so be present in the present.